OVERVIEW
Lux Labs' first product is a transparent display which shows vivid full-color at 360 degrees. First revealed at MIT, Lux Labs has improved the transparent display to maintain high transparency and increase display brightness for all colors. Working with a projector, our film can be applied to any glass to magically change a transparent window into a bright display screen.
Product features include:
Full color

360° viewing angle with constant brightness

Highest ratio of transparency to brightness

Flexible film, can be applied to existing windows or laminated within new windows

Works with any off-the-shelf projector as light-source
TECHNOLOGY APPLIED
This wavelength selective scattering film is an affordable transparent display that can be used for marketing in the form of advertisements on retail store fronts, transportation, underutilized glass, and buildings.
The transparent display is dynamic, updates in real-time, and has the option to turn on and off. Our transparent display can replace costly and bulky signage and provide the experiential marketing that retailers seek.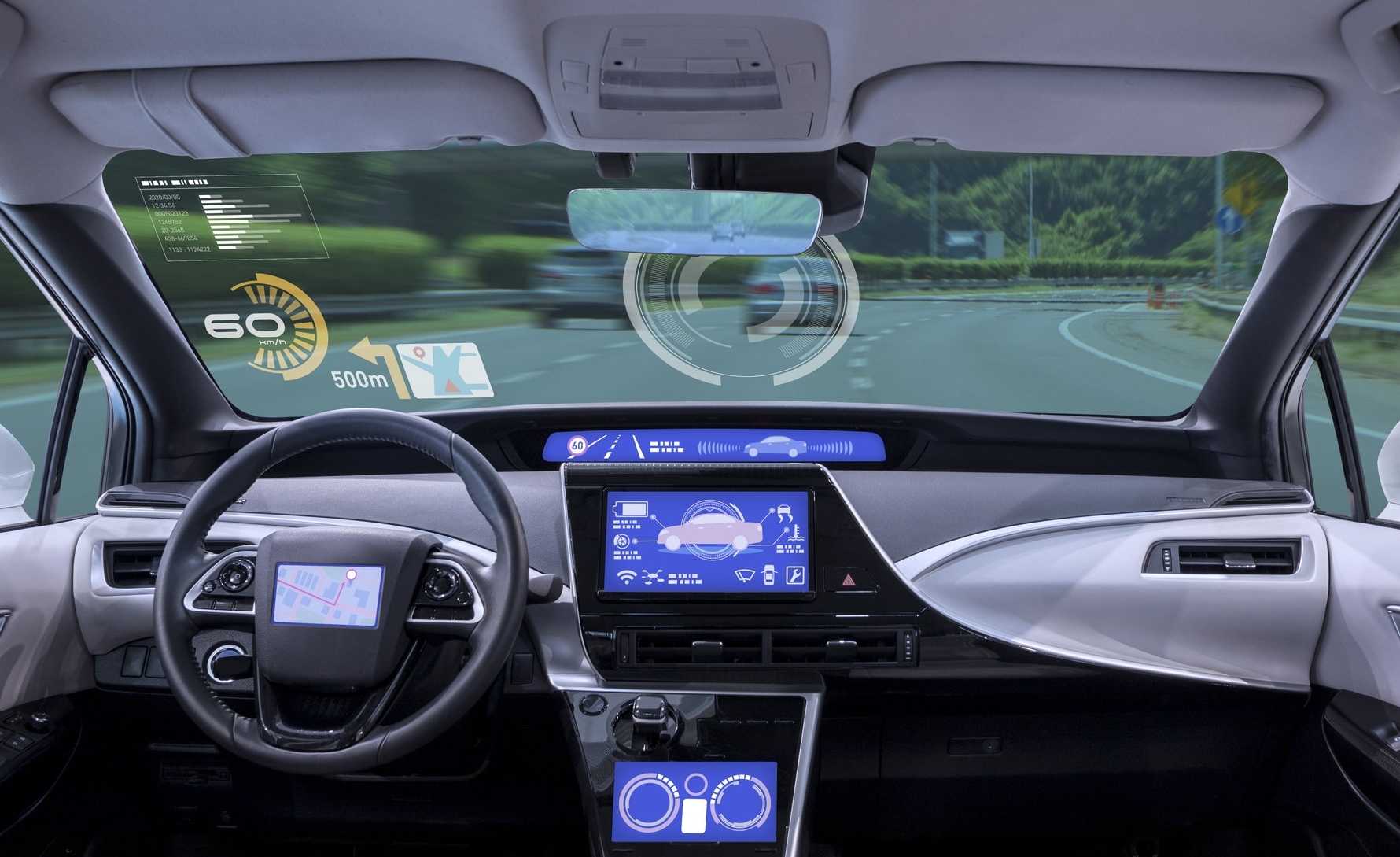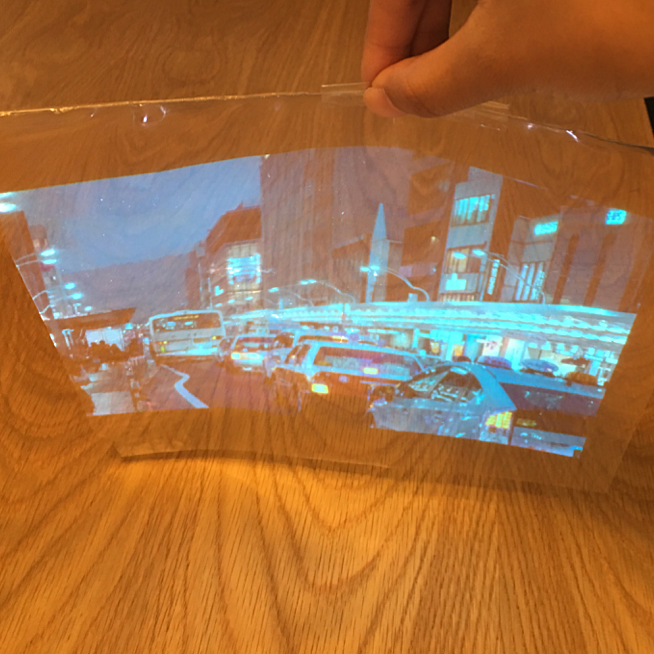 360 DEGREE TRANSPARENT DISPLAY
Unlike other transparent displays, our wavelength-selective material projects images and video from both sides of the film and at all viewing angles.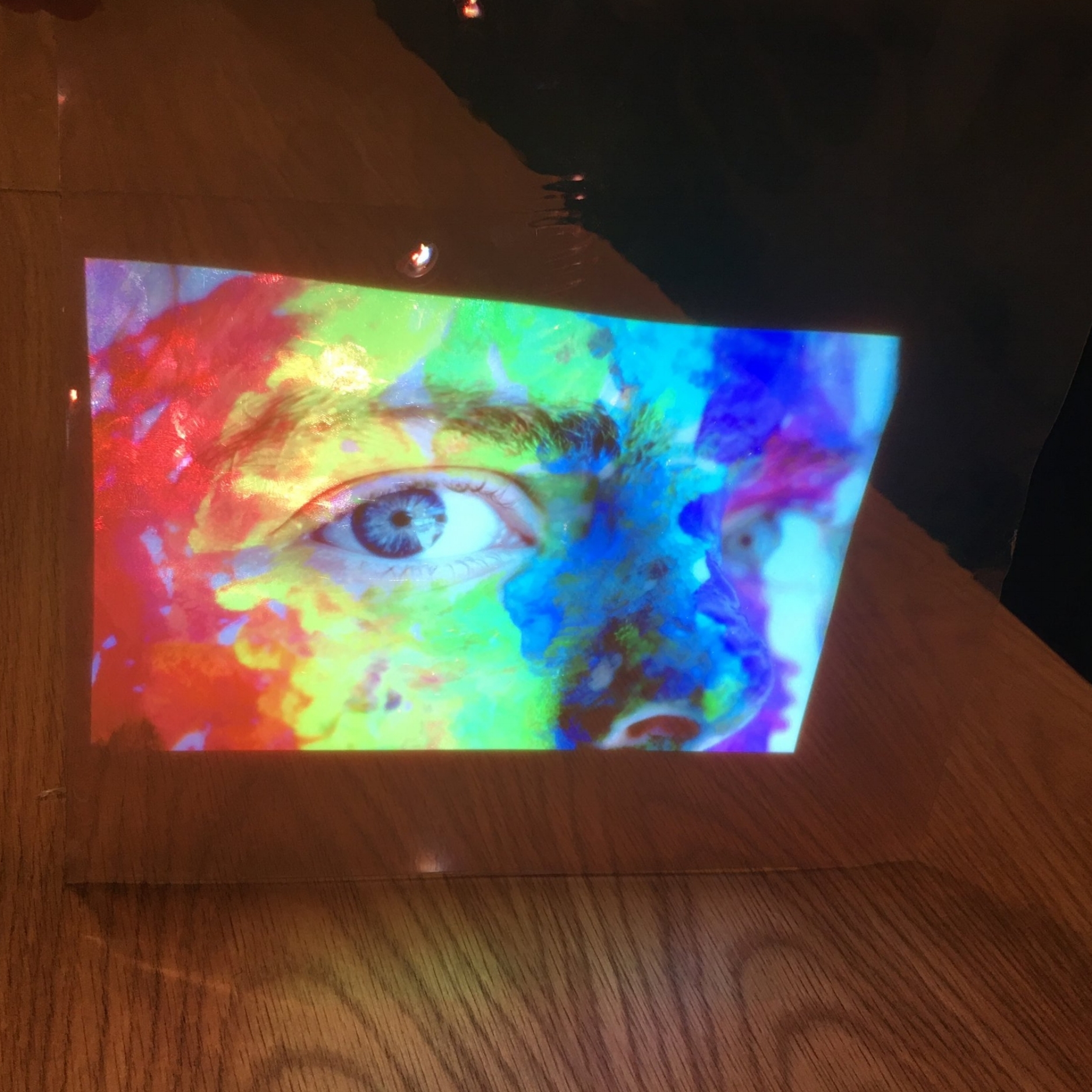 Facing Away From Projector